"She's the girl singing center stage who also rented the space, cast the actors, sold tickets, turned the lights on, got everyone paid and pulled the curtain down without breaking a sweat."
Starting at a young age, Bridget wanted to do it all - perform while having her hands in a little bit of everything. Since moving to New York City, Bridget has been lucky enough to find advocates and mentors who have given her an enormous amount of trust and opportunity. She would frequently be asked "have you ever done," "have you ever tried," "have you ever thought of getting into?"
Bridget Always says yes to a challenge, and has no plans to stop any time soon. Check out some of her experiences so far.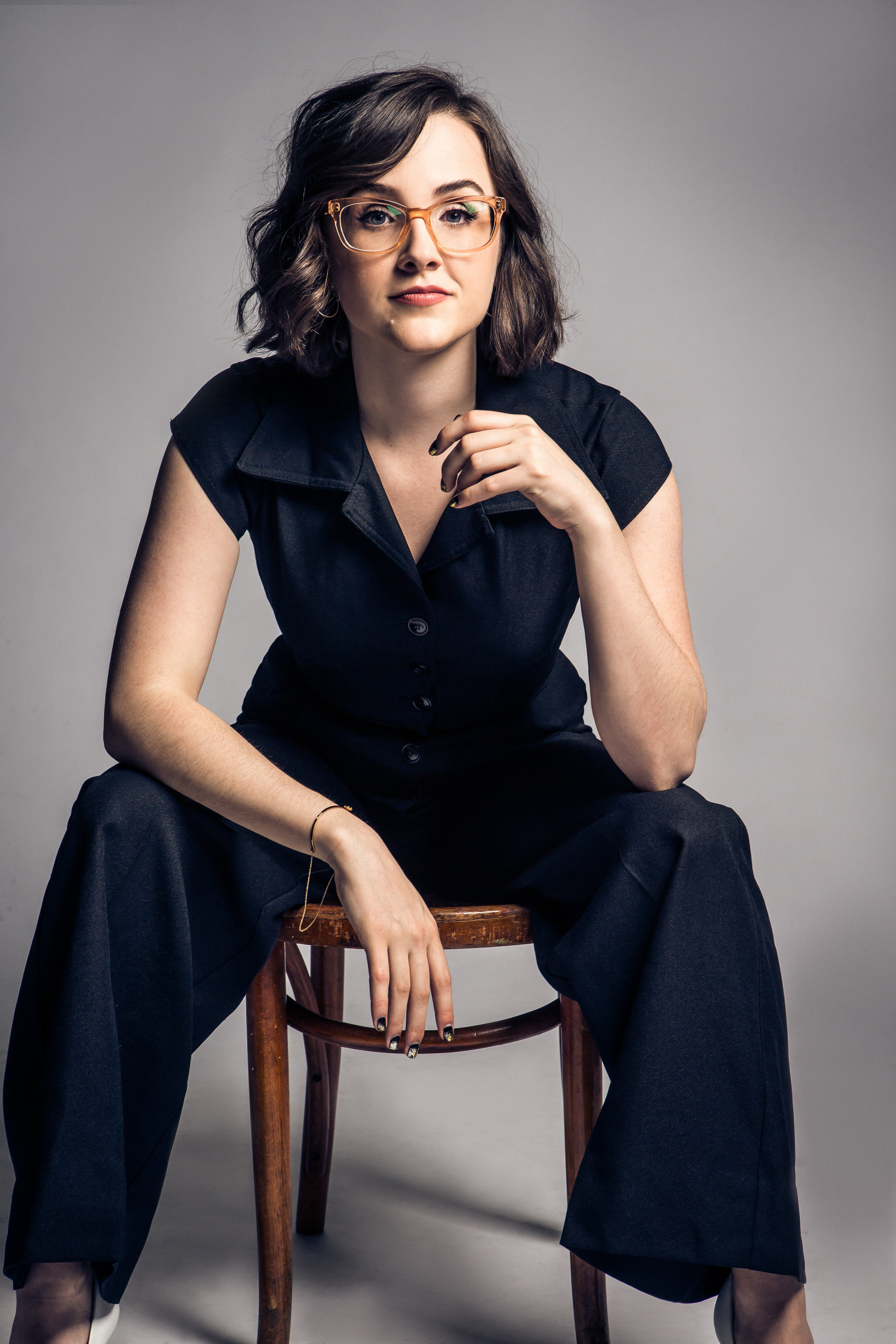 After graduating a semester early from NYU, Bridget launched into work with Borderlight Entertainment, a record label and management company for primarily Broadway artists. She has worked as the Executive Assistant and has been pivotal in helping to build what was a start-up, into a highly reputable and in-demand company. Her work spans from administrative and financial consulting, interpersonal work with buyers, clients and potential investors, assisting producers in the studio to build tracks, demos and albums, providing above average onsite management services to clients, heading logistics and show advance including travel, hospitality, scheduling and producing over 100 concerts and shows in the past three years. Credits include, Super Bowl LII, The Rockefeller Christmas Tree Lighting 2017, Victoria Secret Fashion Show 2017, Taraji P. Hensen's White Hot Holidays 2017, Steve Harvey Show, Live at Lincoln Center, the Kennedy Center Honors and other Kennedy Center credits, countless Symphony performances and much more. Roster includes, Grammy & Tony Award Winners, Leslie Odom Jr., Renee Elise Goldsberry, Tony Award Winners, Patina Miller, Karen Olivo as well as Tony Award Nominees, Joshua Henry, Brandon Victor Dixon and more.
Bridget took on a new adventure this year and acted as co-producer and production manager for her dear friend Eden Espinosa and the release of her sophomore album, REVELATION. Her most exciting project to date, Bridget jumped in and obtained venues in NY (Sony Hall) and LA (The Teragram Ballroom), acted as onsite management and point of contact, digitally distributed the Single and Album worldwide, worked closely with marketing and photographers for live shows and album artwork, managed and arranged the shooting day and release of the music video, worked with kickstarter backers to arrange and distribute pledge packages and rewards, handled merchandise and physical CD orders and distribution, worked with musicians and much more. If you're an independent artist that needs an extra hand in their album release or concert tours, Bridget would love to dive in and help you get your project on its feet.
Since her junior year of college, Bridget has been fortunate enough to be Assistant to casting director Anthony C. Daniel at the Ogunquit Playhouse. She has helped to build up the casting process and helps manage casting sessions (EPAs, ECCs, Open/Invited Calls etc). Due to the intimate nature of casting a show, Bridget has been lucky enough to work closely with Executive Artistic Director Bradford Kenney, directors, choreographers, musical directors, producers and other personnel close to production.
Bridget has been working with the Tim Janis Ensemble since 2010 starting as an assistant and growing into a production manager and producer. She has managed an Annual Benefit Concert at Carnegie Hall for organizations like Robert Redford's The Way of the Rain Foundation, Kate Winslet's Golden Hat Foundation, Jane Seymour's Open Heart Foundation and more. From pre-production preparation, collaborating with stage management, sound, lights, conductors, directors, producers, creatives and a choir of over 400 students from around the nation, the concert has surprisingly become second nature. She has worked closely with Robert Redford, Sibylle Redford, Kate Winslet, Jane Seymour, Vice President Al Gore, Kara DioGuardi, Neil Sedaka, Sir James Galway, Sarah McLachlan, Matthew Morrison, Zachary Levi, Jackie Evancho and many more.
Additionally Bridget has produced readings of new theatrical works and vocal produced Studio demos . Most notably Bridget dabbled in Line Producing for the Tim Janis film "Buttons" which was in select theaters December 2018 featuring Dick Van Dyke, Kate Winslet, Jane Seymour and more.
What will she do next?
I dare you to give her a try.